Recently Iwas looking around for ideas to create new designs for my zazzle products.
I came upon this idea to create designs quickly and easily.
Zazzle 'Em: Easily Created Designs
: One of the easiest ways that I have found is to regress to my childhood and play with a Spirograph . For those of you who have nev...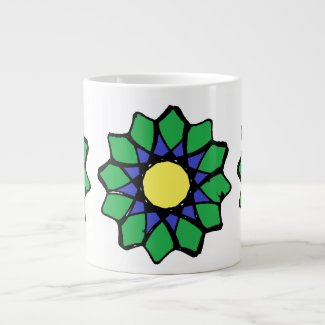 Green Flower Mug Jumbo Mugs
by
Bretsuki
View Green Mugs online at
zazzle