Well Thanksgiving is now behind us, and the short run to Christmas and the New Year is ahead.
I have done alot and learned alot this year.
Bretsuki's Books
My online bookstore at amazon is providing a constant stream of income. I didn't reach the goal of getting over one thousand books in stock, for no other reason thn books were selling faster than I could re-stock. A good reason for not reaching a goal if ever there was one.
I bought a iPhone 6 plus. I had an Android phone for the last three years and hated it for every minute. So the iPhone 6 plus came in just about the time I was about to throw the old Android phone at the wall. By the way I love the iPhone can't understand why I never owned one before.
By the way did you know their are items called Selfie Sticks out there to help you have the phone camera at a better distance to take that great selfie you always wanted. I didn't.
So as I have to yet make a decent selfie I will add a selfie stick to my Christmas List.
I also got to spend a whole year with my new best friend. He is black, weighs in at about 64 pounds and answers to the neame of Leif. A great name for a Labrador Retriever I think. Since according to the Saga's Leif Ericson was the explorer who first found the Labrador Coast of Canada, where the dog breed was created to help fisherman work heavy nets and fishing gear.
Leif


On top of all that, my Zazzle Store, Bretsuki's has gone from strength to strength. We are now selling dozens of items per month ranging from iPhone covers to mugs and key chains.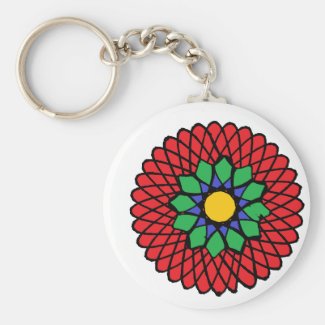 Flower Key Chain
by
Bretsuki
Look at
Zazzle Keychains